AFRICA
You are more wonderful than we
imagined one day we wrote you down in our
dream map and you became a reality with
@viajarafondo we had an experience
from another world !!!!
Definitely something to always remember…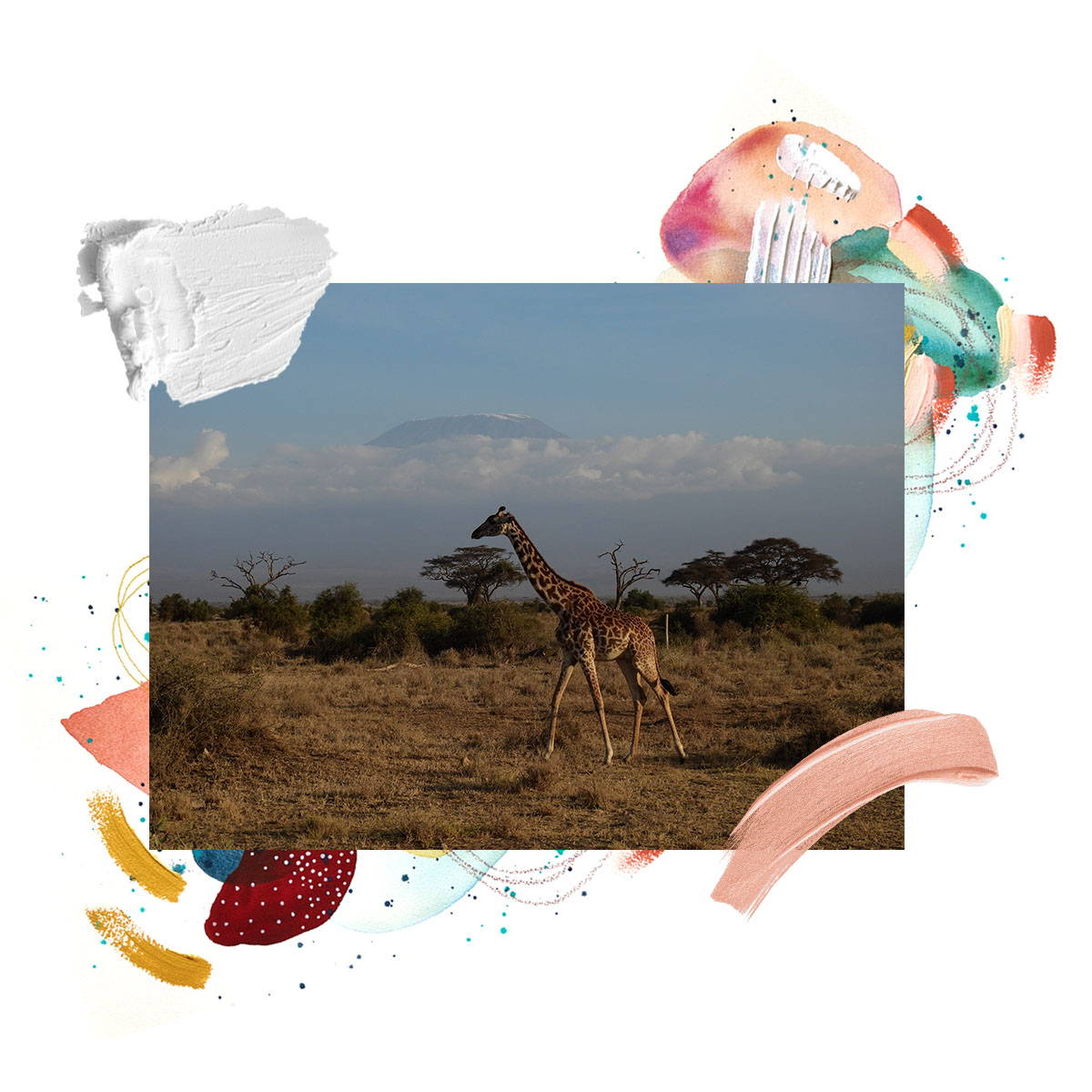 We started with a very high adventure!

Our first friends were giraffes!!!
Completely tender and spectacular beings
So we started getting to know Africa!!!
How about this show we were too
happy this day with them !!

Our first Safari…
This day was barbaric… we had never
seen anything like this! The nature that surrounded us
is impressive and how the energy of these spectacular
beings permeates every part of our body.
without a doubt, moments that will remain forever in our mind!!


Art in La Sabana!
We continue our journey full of
art with a lot of color we painted FLUID ART
in the African Savannah!! A dream come true
definitely when we dream and fight for
things, everything is achieved!!!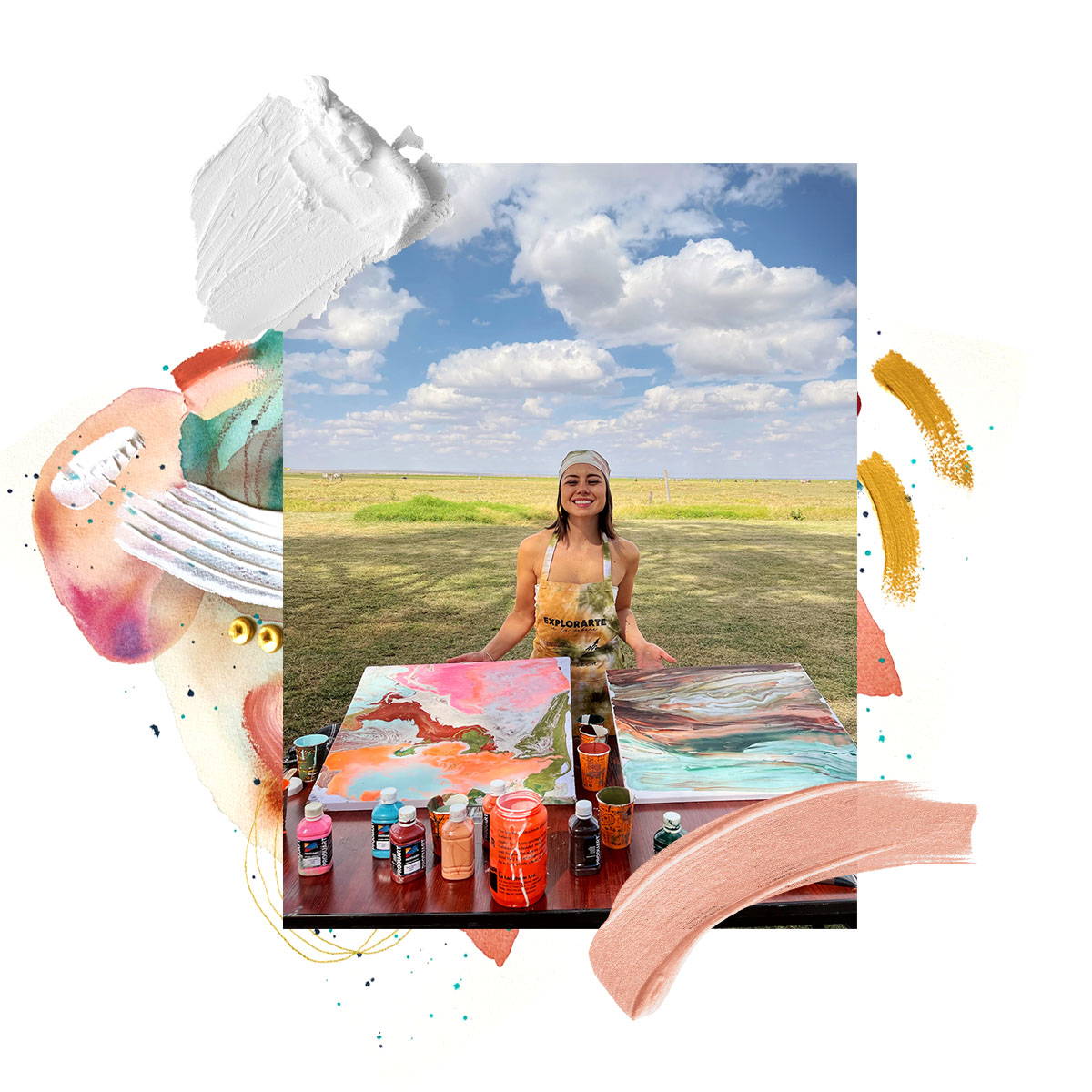 Exploring different ways to use!
And of course… we find different ways
to wear pieces from our new collection
you know we love exploring and being
creative and in Africa this
was not the exception.


With our pieces from the new collection
inspired by this incredible destination
we continue to play on our journey !!!
And we find more ways to use
our pieces this is crazy to us!!


Connection in Africa
We had moments of connection...
both with nature and with ourselves
Moments full of tranquility and reflection
in landscapes that completely blew us away!!!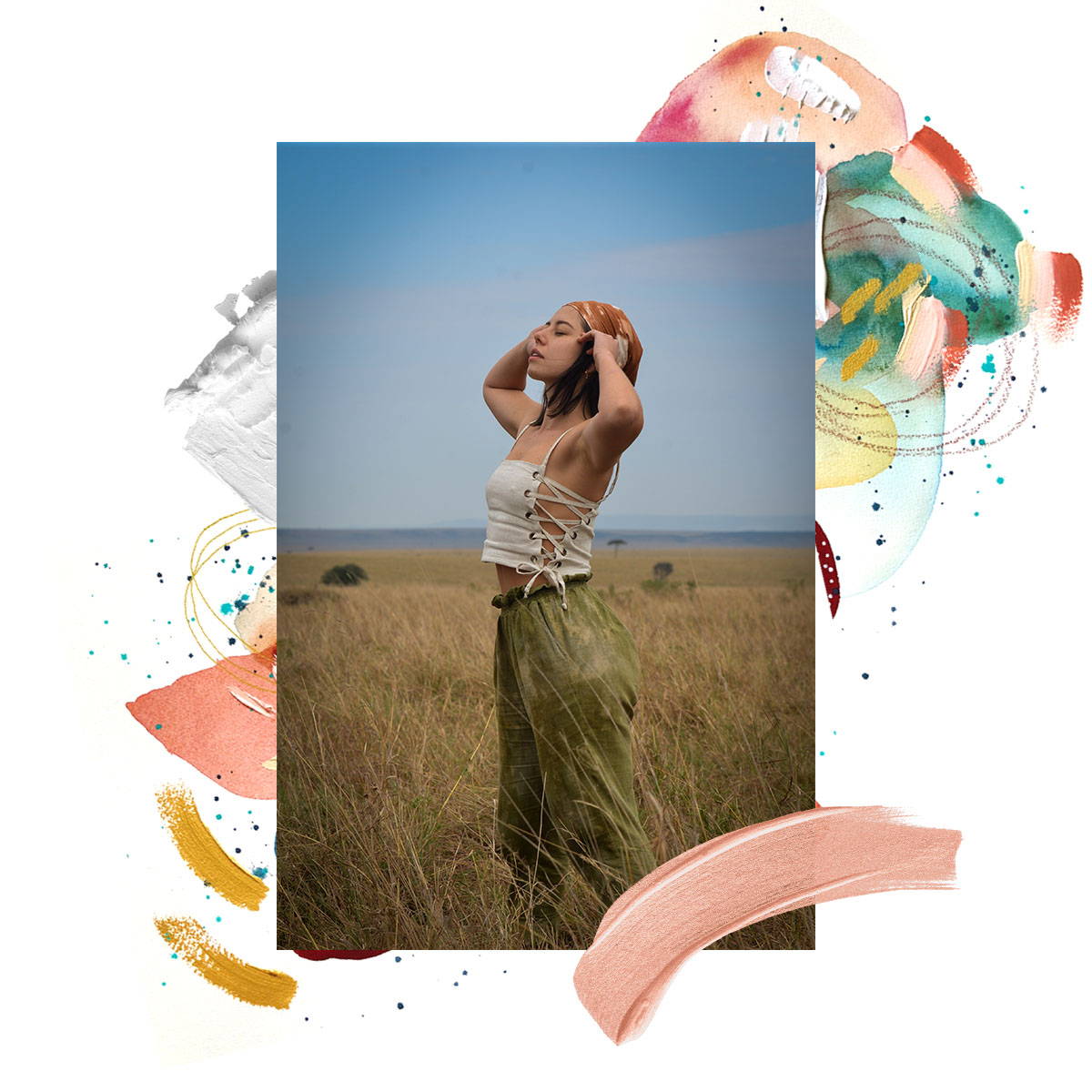 Painting and transforming
the world through art...
And this is ENTREAGUAS!
Transforming the world through art…
This was a dream come true! We paint,
laugh and play with the Masai
community! Something
spectacular that we had
the fortune to experience thanks to
@viajarafondo for helping
us fulfill our dreams.

Animals and landscapes that will live in me...
A unique and unrepeatable experience,
seeing how each animal in its habitat plays an irreplaceable
role, the majesty of elephants, the tenderness
of giraffes the strength of lions and the cunning of cheetahs
made us delirious and feel inside a lion king movie!
Beings full of energy
We had spectacular company!! Animals that
surprised us in every way!!! We knew that
Africa would surprise us but in
reality it completely exceeded
our expectations!! seeing each
role of each animal in its habitat,
how they coexist and the reality of nature is a
WOW experience thanks to
@ricardobotero for these incredible photos.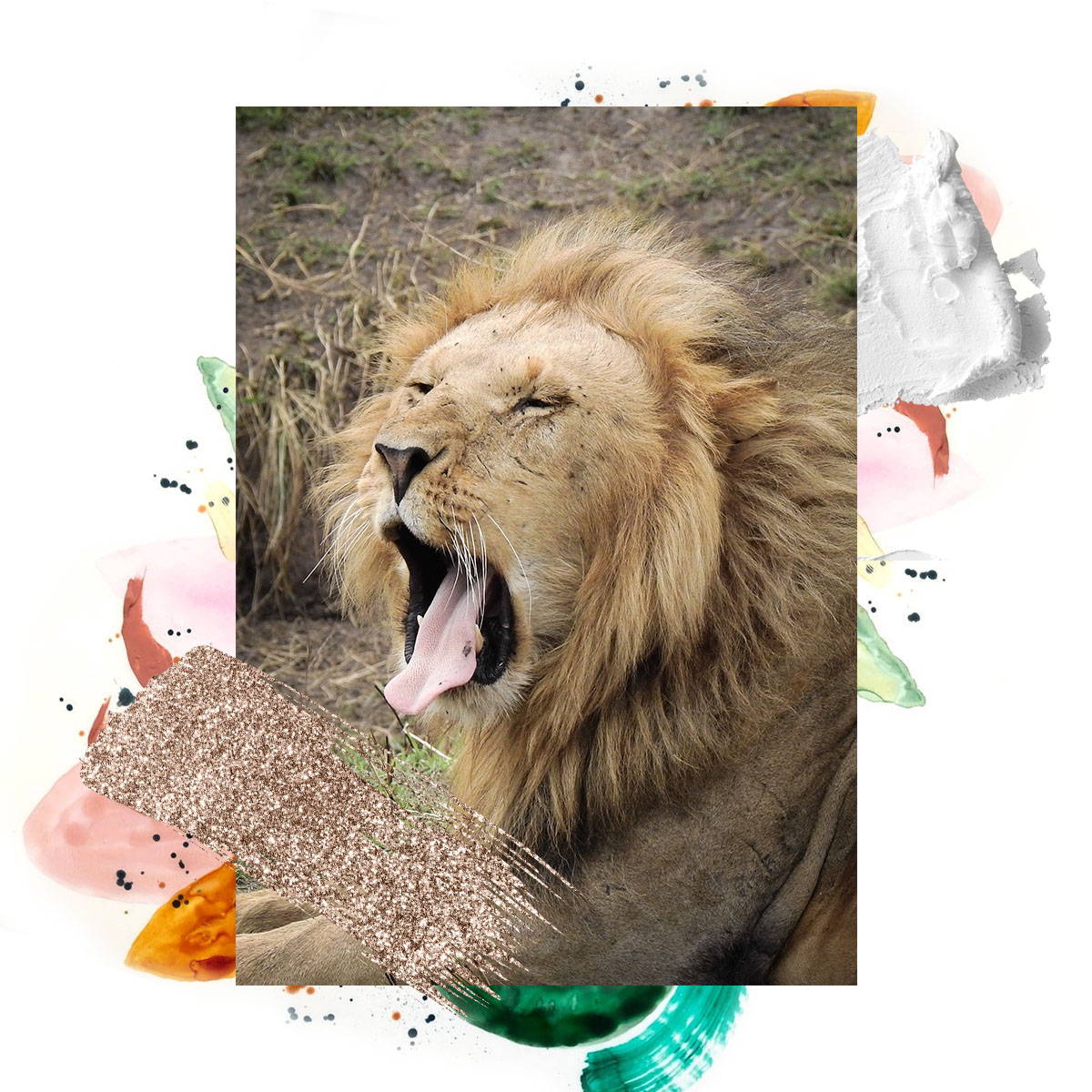 The energy of a place full of life
Africa left us speechless...
taught us that our life should
be a constant HAKUNA MATATA,
we must take things easy
and live to the fullest! Enjoying
every moment to the fullest
filled us with energy and hope.

ENTREAGUAS next to the waves of the sea...
We could not leave the sea behind…
we wanted to end this adventure in DIANI BEACH
a beach which lasts a few hours, since by the
moon at nightit disappears…
this day we met this spectacular
woman !! We danced, we laughed
and we were ENTREAGUAS!!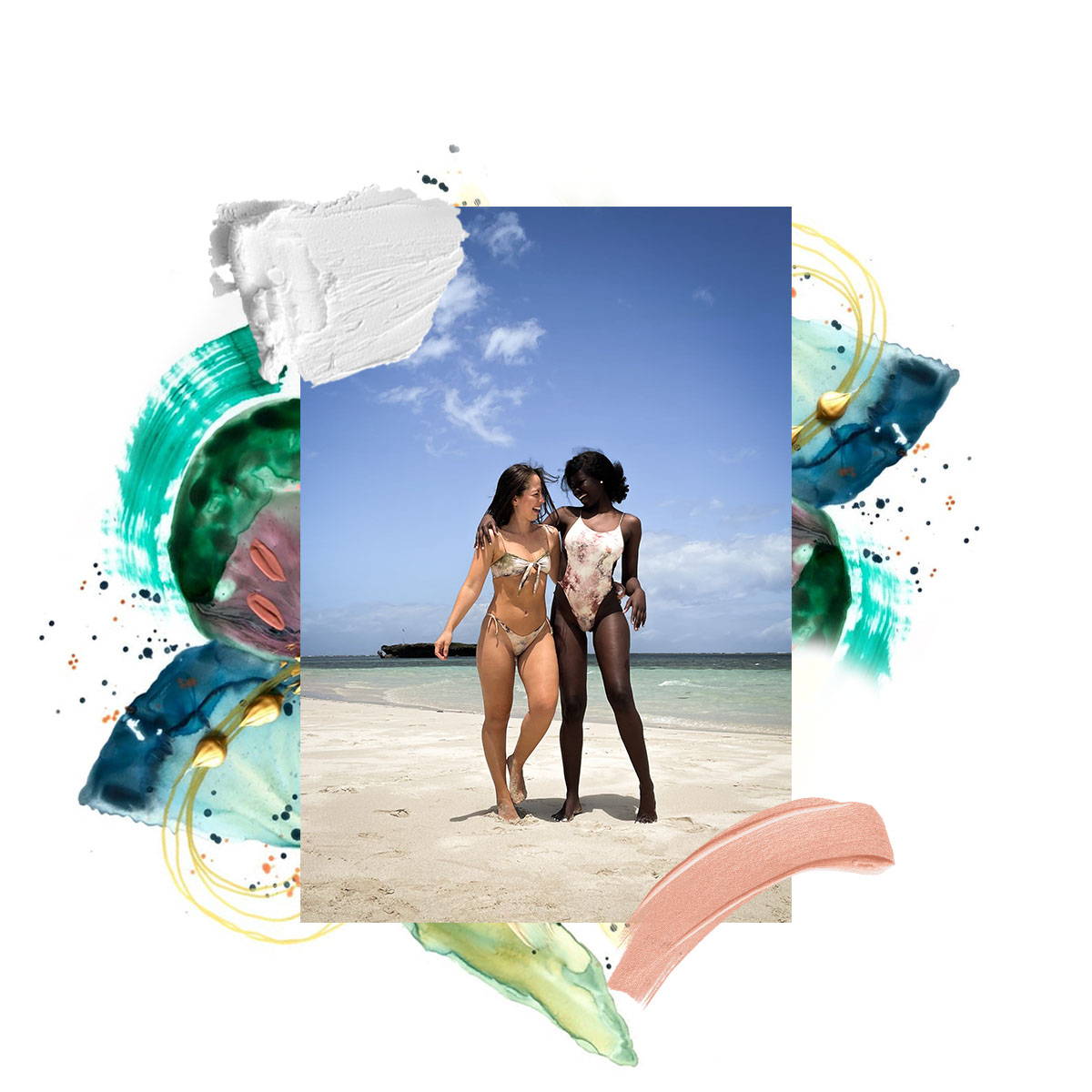 THANK YOU ART COLLECTORS
Thanks for being a part of this! Thank you for joining
us in each destination, for laughing and
being amazed at everything we share! Without a doubt,
you were an essential part of this experience
that will mark our lives forever you are a total inspiration.
with love,
Natalia Botero Toro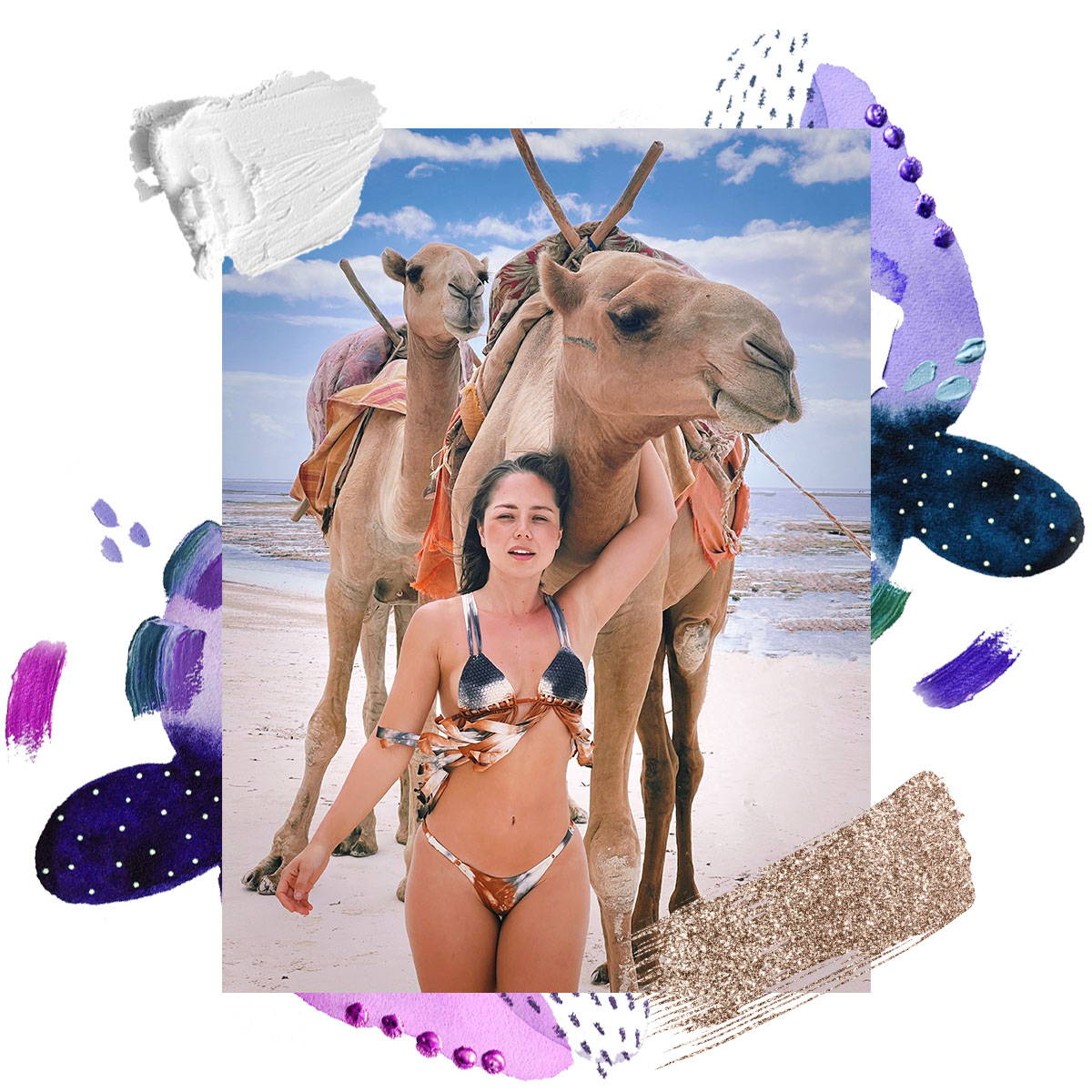 Leave a comment