Traveling Entreaguas- Minca
We continue the tour of this paradise called Colombia,
which as we have always said,
is full of small paradises...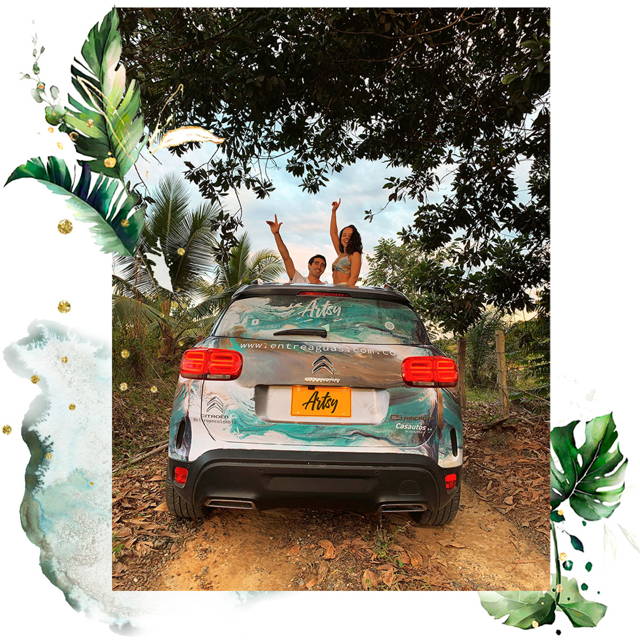 Definitely traveling in Artsy@citroenallows us to enjoy all
the landscapes that our country has, breathe it`s air, feel
the wind, listen to the birds sing, see the infinity of color around us,
mountains, valleys, lagoons, rivers and seas...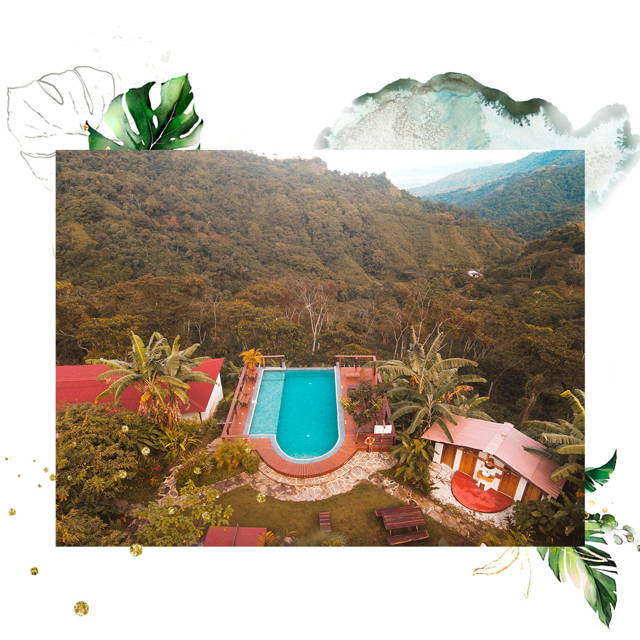 Beauty is everywhere, everything that
surrounds us is life, endless sensations and emotions
to discover and visit a new place, these that we must
take care of so much. After several days in
Gitana del Mar we continue to Minca, a village
in Santa Marta that is
located in the Sierra Nevada,
a place near the sea but where you can
feel the cold of the mountains.
Birds, coffee plantations, hummingbirds,
guaduales and rivers embrace this place,
connected with nature we feel a great
commitment to take care
of it and protect it.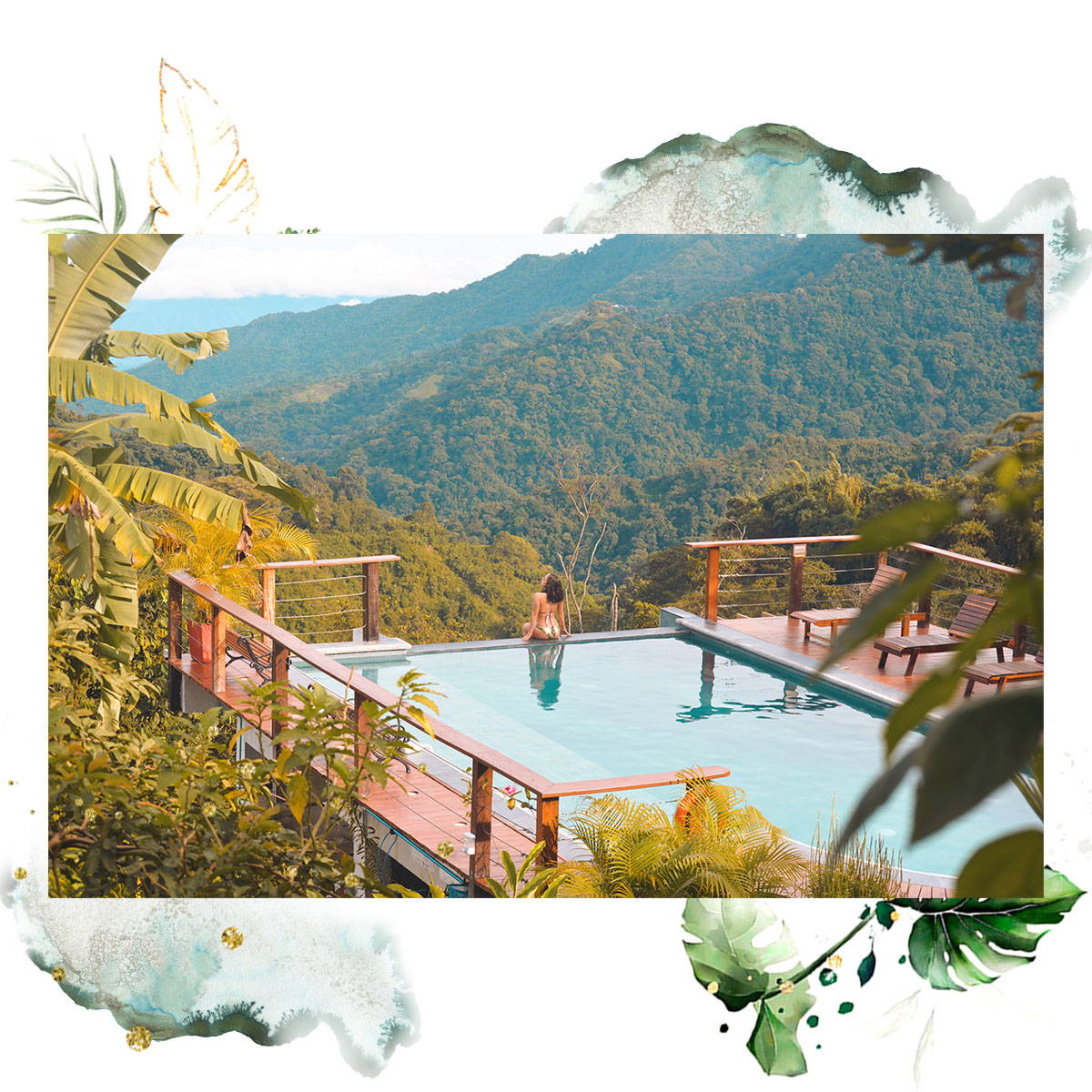 Minca can be reached by car, but to get to a hotel in
the middle of the trees calledCasas Viejas
we must transfer to a jeep of those typical coffee
areas and walk through trails in
the middle of the Sierra.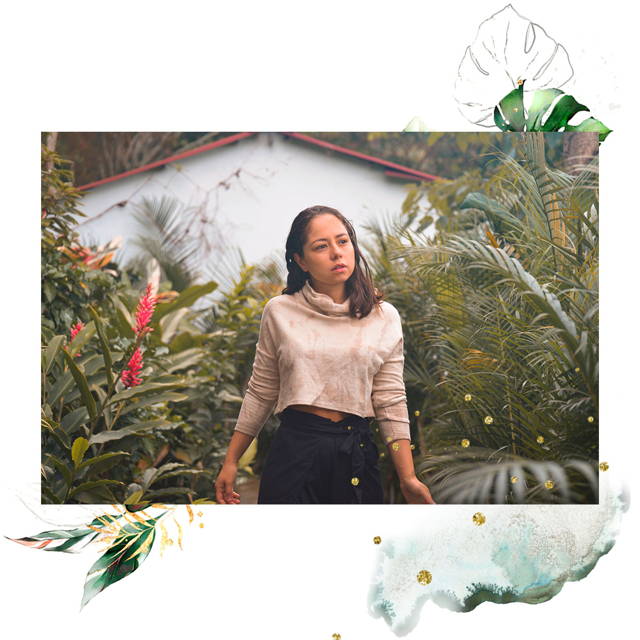 Casas Viejas, perfect to use our loungewear line,
be comfortable, not only surrounded by nature
but also by wonderful people who attend the
place and visitors with the same spirit
as ours, discover corners of our country...
This hotel is located near the blue well where we had the
opportunity to paint a picture in the middle of
the waterfalls that descend
from the Sierra Nevada which has already been
auctioned for social work and
contribute to the education of children
in this magical place...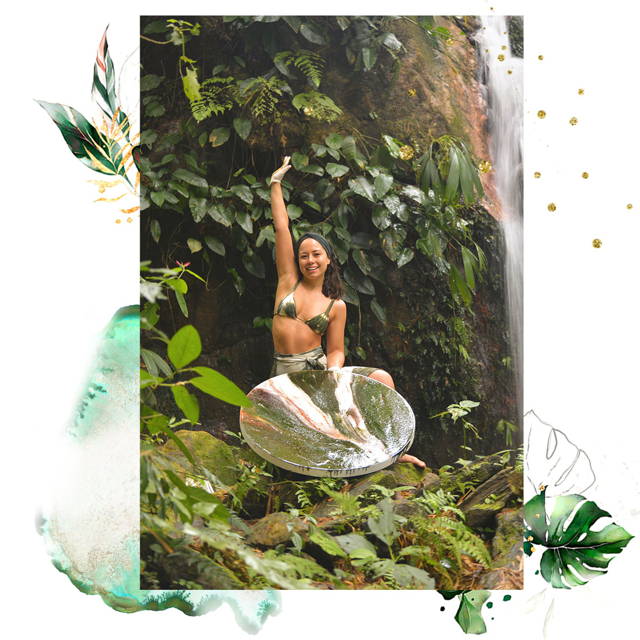 These trips not only allow us to tell you all
these stories and show you everything
we have around us, but also fill
us with life, energy, inspiration and
desire to continue transforming
the world through art...
Next stop...
Mompox ...
With love,
Natalia Botero T
Leave a comment