Colombia is a paradise full of little paradises!
A couple of weeks ago we had the great opportunity

 to go to our second destination with Viajando Entreaguas,
 (the first was Bosko Guatapé) ,
 our second one La Sierra Nevada de Santa Marta,
 a trip of 884 km in Artsy, our travel company!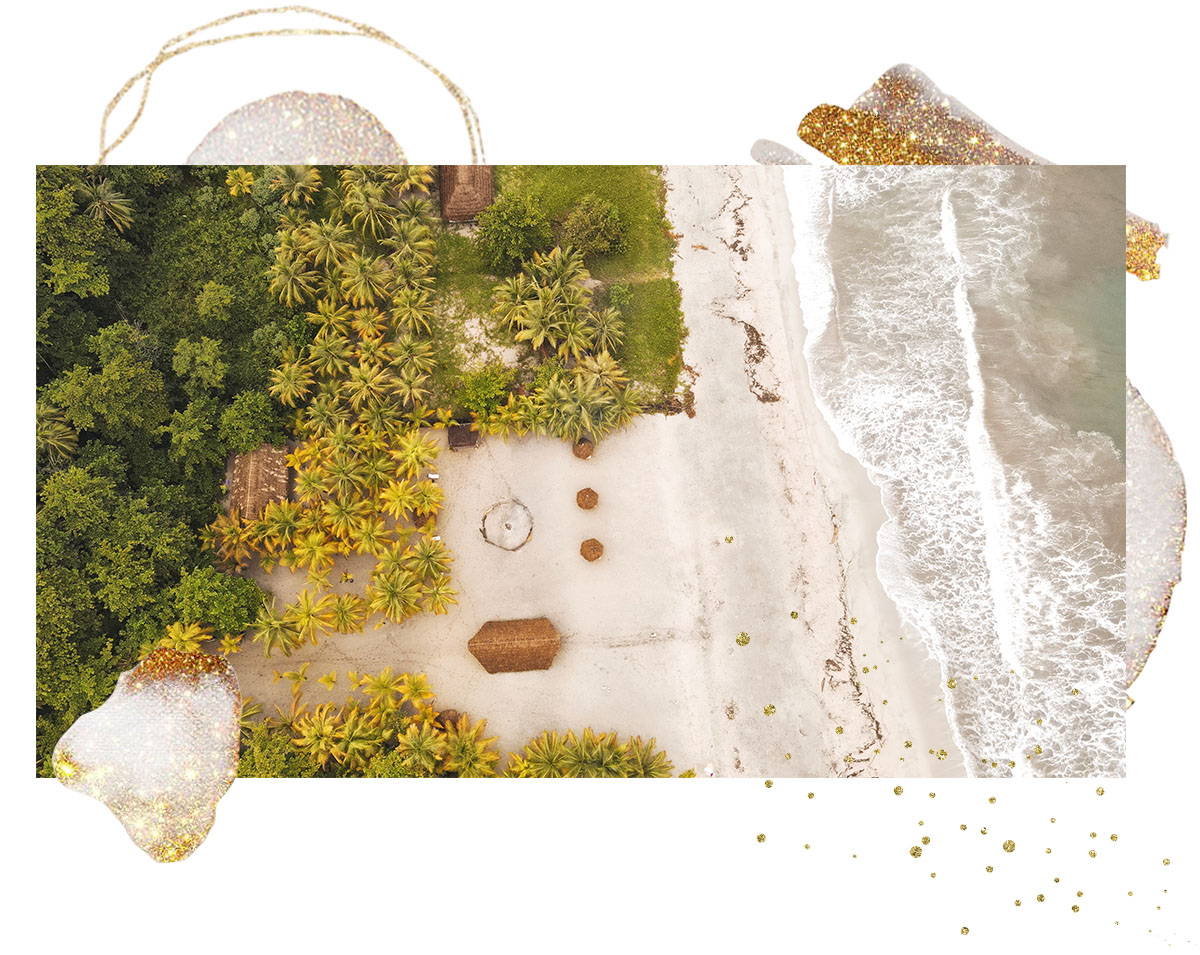 Our first hotel, more than a hotel, is a completely unique place, full of magic, 
a place imbued with the energy of the Sierra Nevada de Santa Marta surrounded by nature.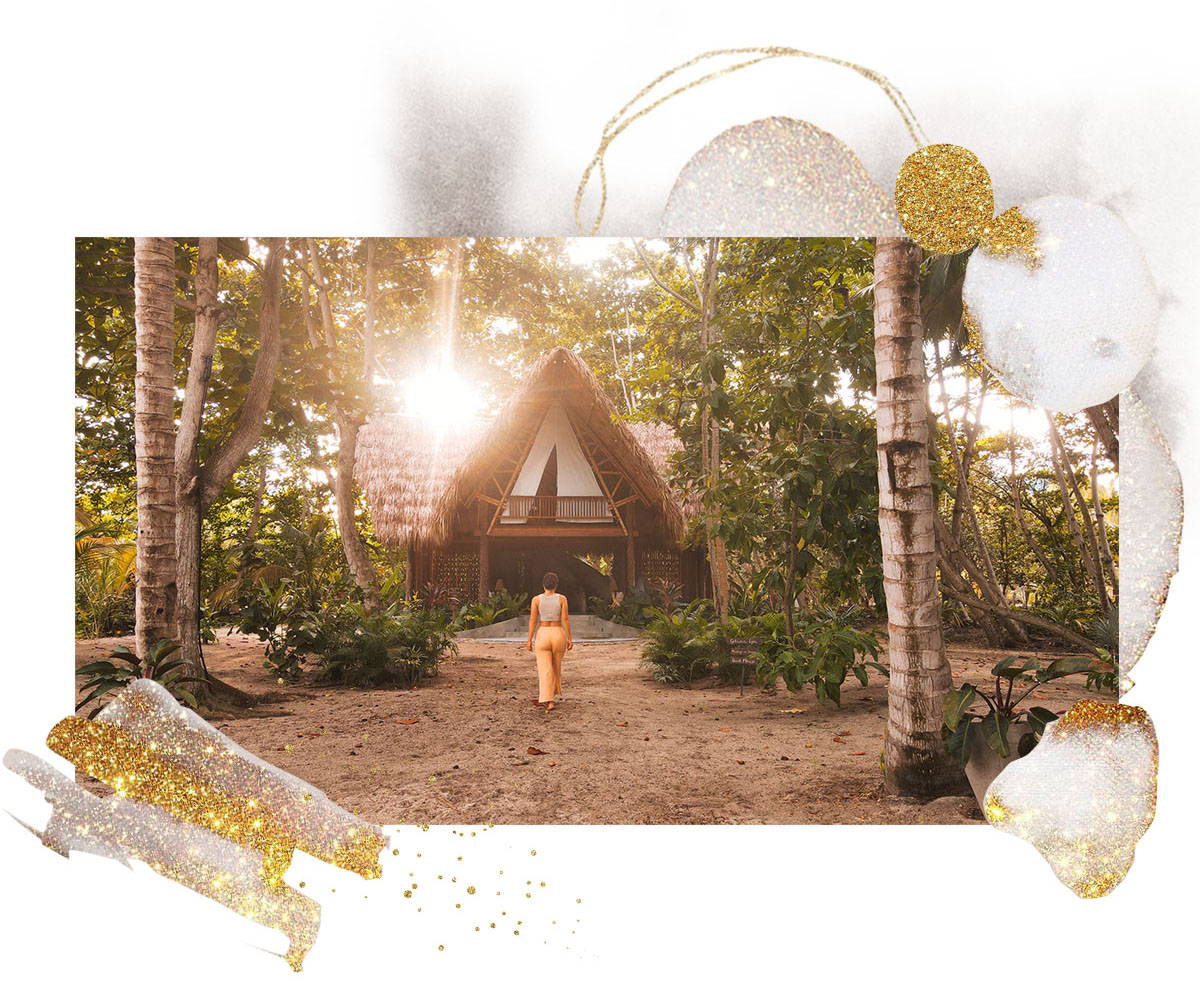 Unforgettable
sunrises
and
sunsets
... I have always said that although sometimes it is early morning it is always worth seeing a sunrise in front of the sea, it is a great time to
connect
with ourselves, relax our mind, connect with the
higher energy
and give
thanks!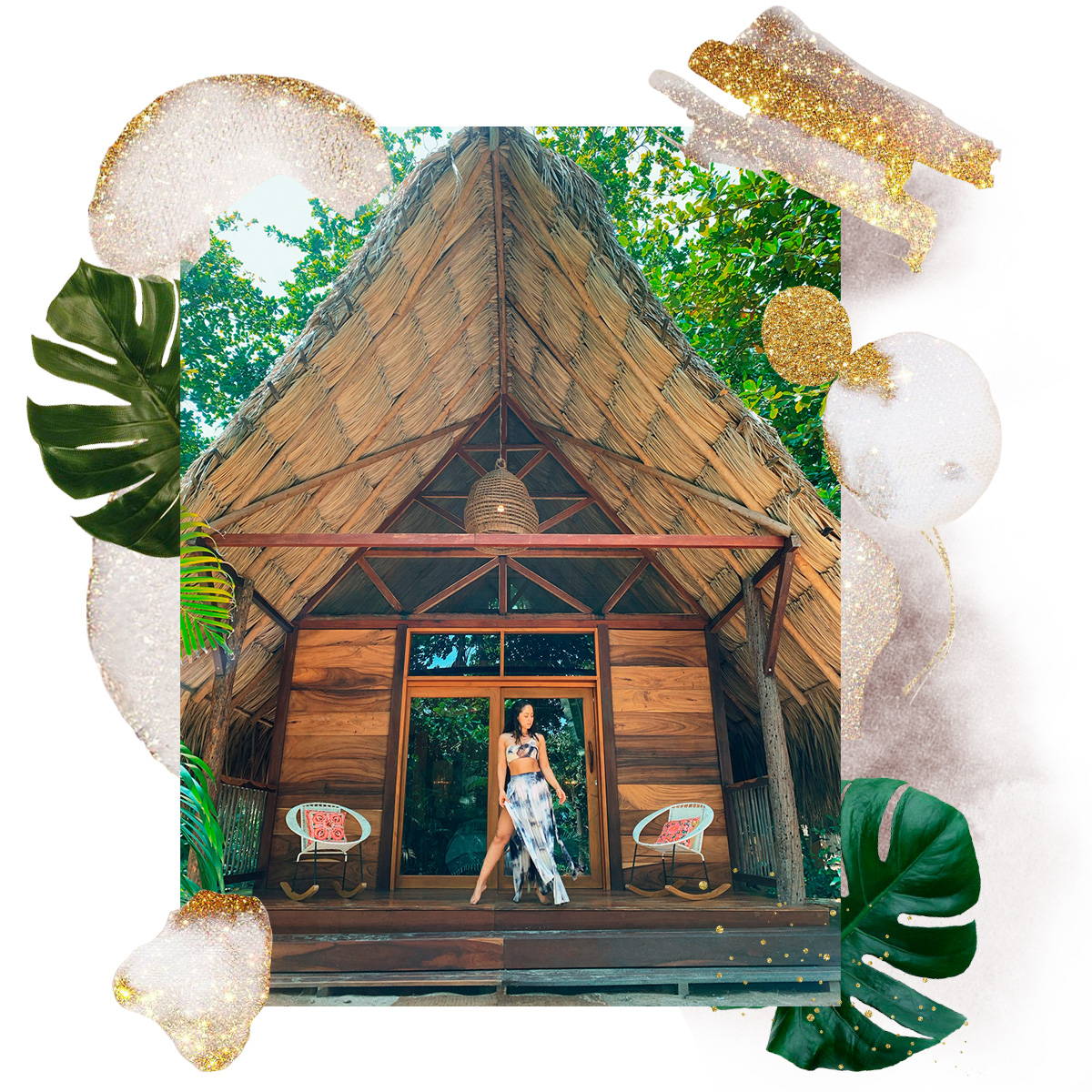 Gitana del Mar, a place where the trees embrace you, the waves of the sea sing to your soul, the palm trees smile at you, where you feel the love and the heart in every corner of its founder Nina, impossible not to name her, a charming being that reaches the depths of the heart.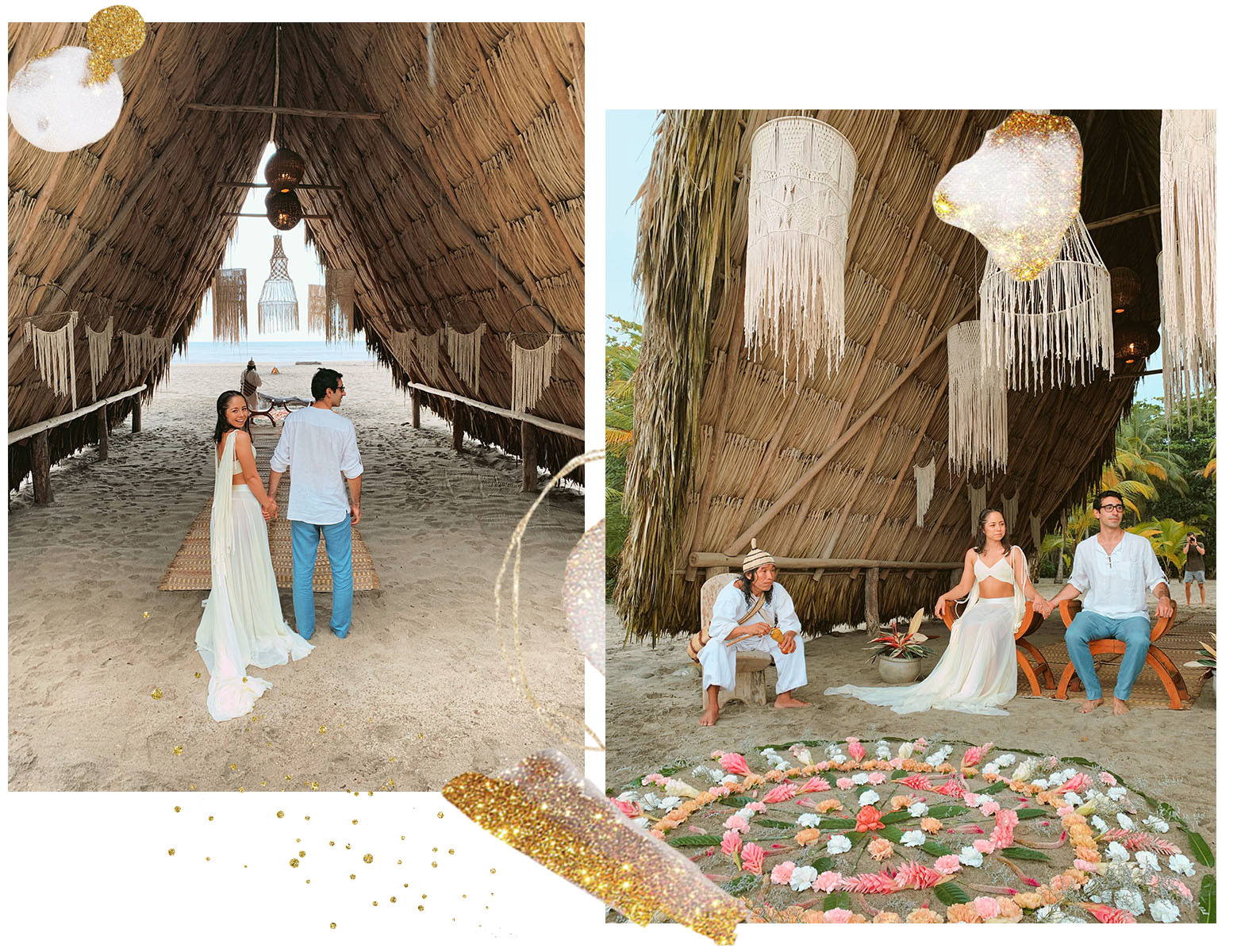 I have to name here David, my husband, partner and friend,

 with whom I share not only life but alsoEntreaguas,
 this dream for which we fight every day hand in hand,
 we had the great opportunity to celebrate
 love in this paradise, this place where through
 a Kogui ceremony we connect with our 
essence, our roots, thanking him and offering our 
mother earth much of our life...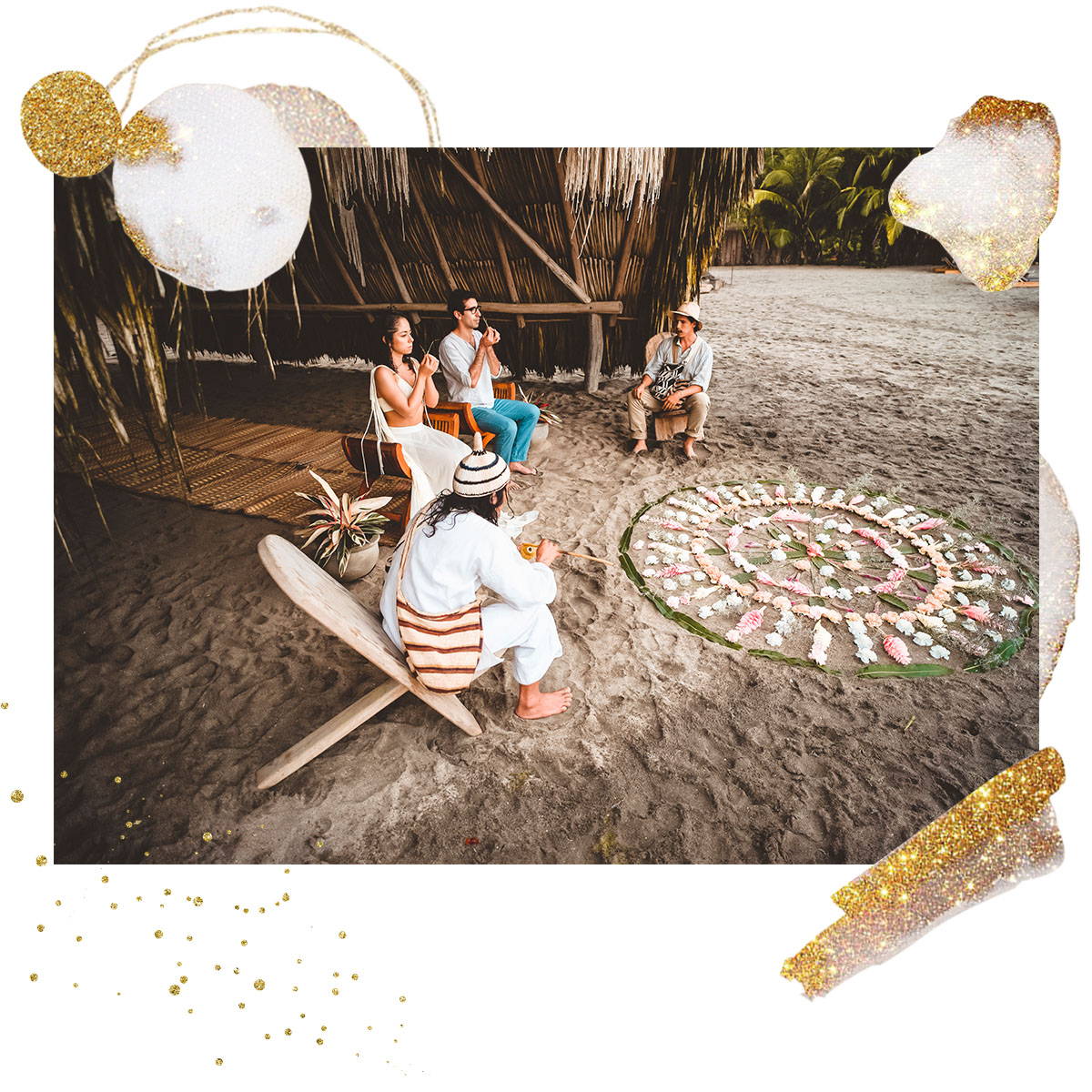 The Kogui's are one of the communities 

that has always been in the Sierra
 Nevada de Santa Marta, a sacred and caring place;
 We have a lot to learn from them, the main legacy 
they want to share with us is that we 
must return to the earth a little of what 
we take from her all the time ...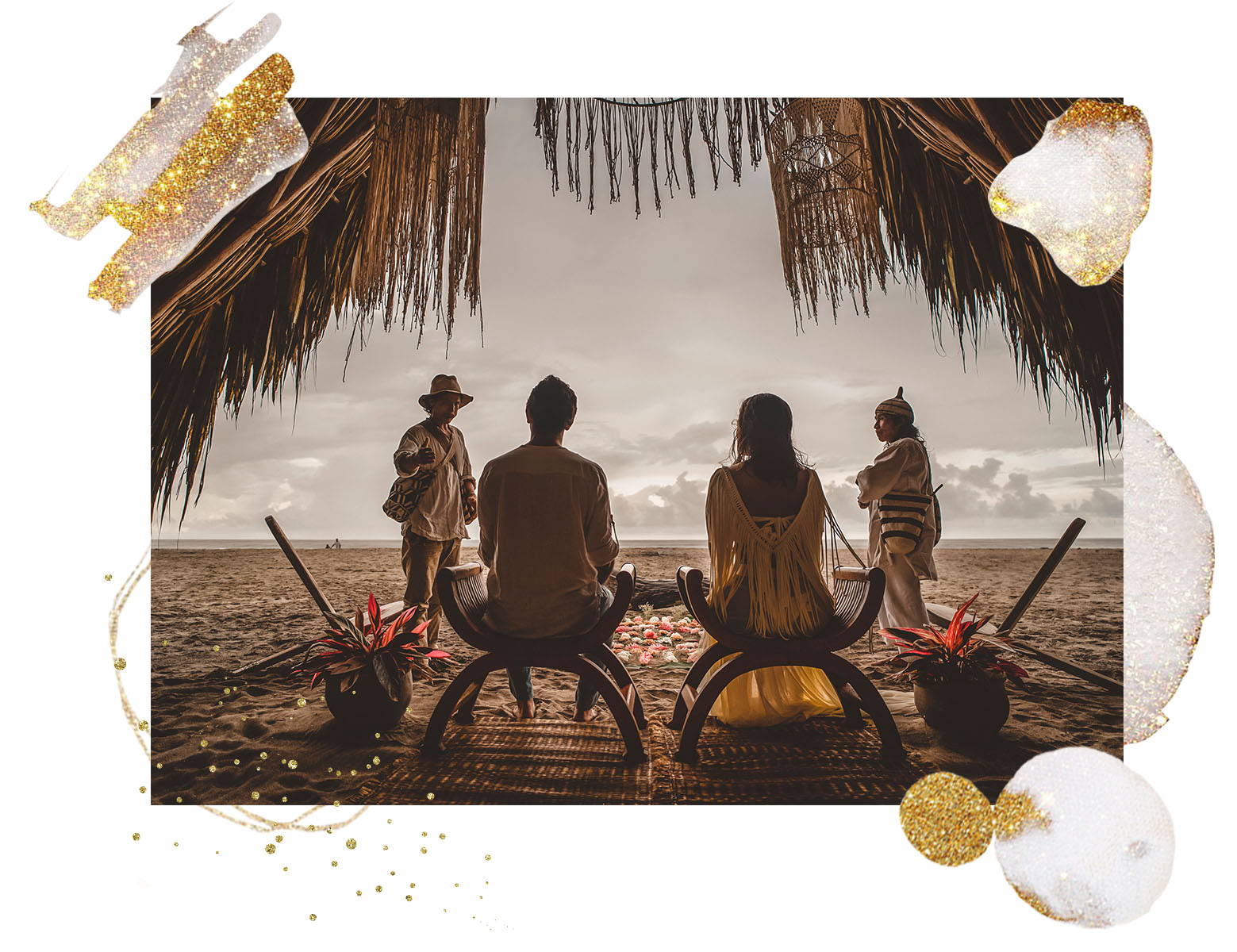 The ceremony lasted approximately 1 hour,

 we had the Mamo and Juan his translator, both wonderful
 people who filled our lives and
 whom we will always have in our hearts.
Gitana del Mar, a place where you breathe peace,
 love of nature and colored skies, a place to rest,
 reconnect and find yourself...
Discover more of this wonderful placein
https://www.gitanadelmar.com.co
Very soon we will tell you much more about this tour ... 
Mendihuaca River and Casas Viejas, Minca...
 With love,
 Natalia Botero T.
Leave a comment